I was able to get in some good rides both yesterday and today.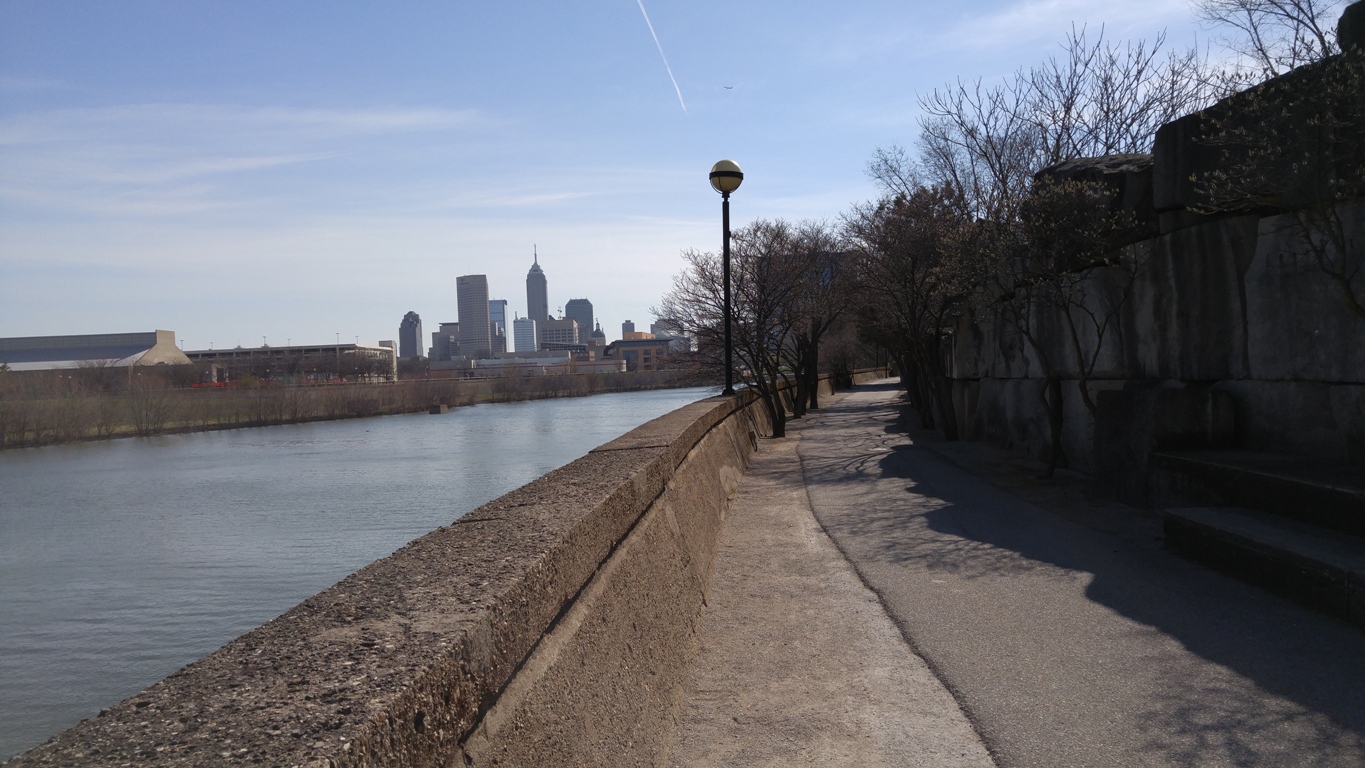 Like a lot of people, if it is windy, I prefer to go out against the wind, so I can have a tail wind on the return portion of the ride. These past 2 days have been windy – like 15 mph with gusts to 24 mph. If you're in your car, you might not notice the wind, but on a bike the effects are magnified. In fact, according to [http://www.exploratorium.edu/cycling/aerodynamics1.html] :
"On a flat road, aerodynamic drag is by far the greatest barrier to a cyclist's speed, accounting for 70 to 90 percent of the resistance felt when pedaling. The only greater obstacle is climbing up a hill: the effort needed to pedal a bike uphill against the force of gravity far outweighs the effect of wind resistance."
Most of the time, I think the wind is even worse than hills. Maybe it's because I live in Central Indiana where I have more wind than hills, especially in the Spring. Beyond that, wind can shift, so that even if you are riding a route that brings you back to where you started (should ride with the wind as much as against it), you inevitably end up riding against the wind more than half the time. In most of the hilly places I've ridden, which is pretty much Southern Indiana, I feel like I get as much downhill as I do uphill.
Granted the downhills seem to go by a lot faster, but overall I feel like it equals out. When it's windy, I always feel like I've been cheated and put more in than I got back from the tail wind.
At any rate, it was still a beautiful couple of days for a ride. Going further into downtown than I sometimes do, I caught the south end of the White River Parkway.
These pictures were taken along the road. Although there was Industrial park left over to the west, the view looking east was impressive. The trail along the parkway is something I will miss when we move. Hope you enjoy the view as much as I did. For those that haven't walked along the White River Trail through the White River State Park, take advantage of this local treasure!
The Lone Rider