I am a retired IT professional and this website will chronicle my adventures as I ride my faithful bicycle, Hidalgo, across the USA with the goal of promoting Youth Mentoring.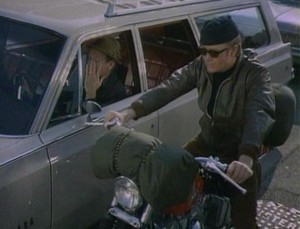 Since I was about 13, I've had a dream of riding my bike on a big adventure. The inspiration came from watching a TV show called "Then Came Bronson". I turned 59.5 at the start of 2016 and I had told many of my former coworkers that I would ride coast to coast some day. Some day began in late April of 2016 in Oceanside, CA and ended 6 weeks later in Baltimore MD. Starting September 5, 2019, Hidalgo and I will be going from Canada to Mexico. Along the way, I will be reaching out to the greater community where I live and across the country to ask people to consider being a mentor or supporting a mentoring organization through financial or other resources that may be at your disposal. Ultimately, I am doing this ride because it is something I've always wanted to do. But while I'm at it, I hope to entertain the readers and raise their awareness of youth mentoring and the organizations that support this goal. The return on that investment can be huge.
While I am not asking you to "Return with me now to those thrilling days of yesteryear!", I hope
you visit this site often, tell your friends, and most importantly get involved in your community to help some promising young person find a mentor, support organizations that provide mentoring, and consider becoming a mentor. Help fill the gap between a young person's ambitions and their resources.
The Lone Rider